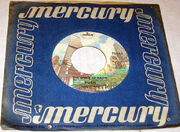 "
The Spirit of Radio
" is a song released in 1980 from their album
Permanent Waves
. The song's name was inspired by Toronto radio station CFNY's slogan. The song was significant in the growing popularity of the band. It is also the first song of the 1980s, since Permanent Waves was released on January 1st, 1980, and being the first track on the album. The band had grazed the UK Top 40 two years earlier with "
Closer to the Heart
", but when issued as a single in March 1980, "The Spirit of Radio" soon reached number 13 on the UK singles chart. It remains their biggest UK hit to date. "The Spirit of Radio" was named one of The Rock and Roll Hall of Fame's 500 Songs that Shaped Rock and Roll, Rush's only such entry. The song was among five Rush songs inducted into the Canadian Songwriters Hall of Fame on March 28, 2010.
Ad blocker interference detected!
Wikia is a free-to-use site that makes money from advertising. We have a modified experience for viewers using ad blockers

Wikia is not accessible if you've made further modifications. Remove the custom ad blocker rule(s) and the page will load as expected.