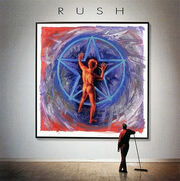 Retrospective I: 1974 to 1980
is a compilation album, released in 1997. The album is essentially a collection of their best songs from the first decade of the band. Moreover, the set is not in chronological order.
This compilation album is now disc one of the 2006 Rush compilation album Gold with "Something for Nothing" replaced by "Working Man".
Track listing
Edit
Song origins
Edit
Personnel
Edit
Ad blocker interference detected!
Wikia is a free-to-use site that makes money from advertising. We have a modified experience for viewers using ad blockers

Wikia is not accessible if you've made further modifications. Remove the custom ad blocker rule(s) and the page will load as expected.