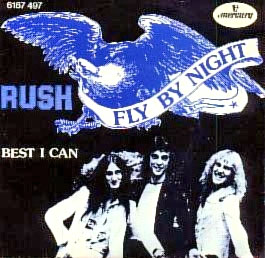 "
Fly by Night
" is the fifth song from Rush's second album
Fly by Night
. The music was written by Geddy Lee and the lyrics were penned by Neil Peart. Peart wrote this song about his first trip away from home. In 1971, at 18 years old, he left behind his small-town Canadian life and flew to England. This was a major turning point in his life.
It was released as a single in May 1975, but despite nearly becoming their first hit in the United Kingdom, it failed to chart.
Song Information
Edit
Song: Fly by Night
Album: Fly by Night
Label: Mercury
Length: 3:20
Ad blocker interference detected!
Wikia is a free-to-use site that makes money from advertising. We have a modified experience for viewers using ad blockers

Wikia is not accessible if you've made further modifications. Remove the custom ad blocker rule(s) and the page will load as expected.